There was a welcome smell of a barbeque breakfast and a buzz of excitement at St Bernadette's Primary School in Castle Hill on Friday morning for their annual Father's Day celebration.
The school's Parents and Friends Committee braved the cold and rain to celebrate the fathers, grandfathers, uncles and father figures in their school community with a hearty breakfast, followed by open classrooms and a performance by the school band.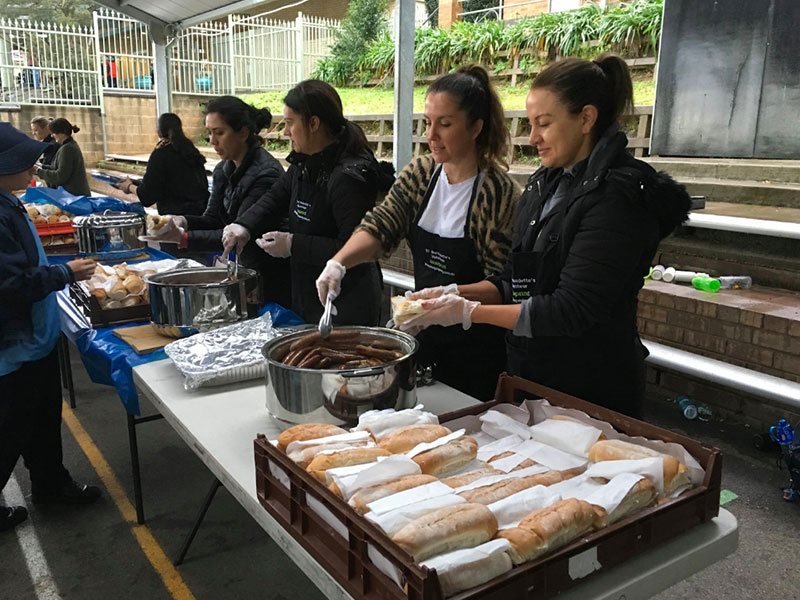 While Friday morning was marked with the school's early Father's Day celebrations, it was also the annual Jersey Day fundraiser which raises awareness around the importance of organ donation. Fathers, students and teachers alike rallied around the cause, filling the school grounds with a variety of sporting team jerseys.
After a sausage sandwich and glass of chocolate milk, students toured their families through open classrooms, showcasing their work throughout the year and thanking them for being 'superhero parents'.
It was wonderful to see the excitement on everyone's faces as the students explained their work to their visiting families.
Catholic Education Diocese of Parramatta wishes our entire community a fantastic Father's Day!